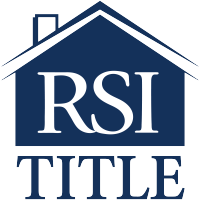 RSI Title : Our in-house title company offers you outstanding service. They do more than just conduct real estate closings. They protect and defend the tile to your home. As investigators and researchers of your property rights, they'll make sure that your title is clear and marketable. And then we protect it for as long as you own your home. Using cutting edge technology along with personal communication, RSI Title guarantees the most efficient, professional, and on time closing. Established in 2006, RSI Title, LLC was founded on the principle that every settlement should be a pleasant experience with no surprises. Whether you're a buyer, seller or refinancing your mortgage, contact them today for a fee quote or free consultation on your next real estate transaction.
Draper Kramer Mortgage Corp : Draper Kramer Mortgage Corp. is an award-winning mortgage lender that serves homebuyers throughout the DMV and across the country. Founded in 1893, Draper and Kramer holds the oldest active Federal Housing Administration (FHA) license in the country and remains family-owned to this day. With their proven performance, and our clients' needs in mind, we formed a partnership that will now enable us to offer our clients priority service and more competitive mortgage products. NMLS ID #2551. Equal Housing Opportunity. www.nmlsconsumeraccess.org.
Click Here from more information.